Los cambios introducidos se distribuyen en nuevas funcionalidades en las LoBs (Líneas de negocio), cambios en la propia base del sistema y cambios en industrias que, estando ya disponibles en versiones anteriores, aportan nuevas funcionalidades.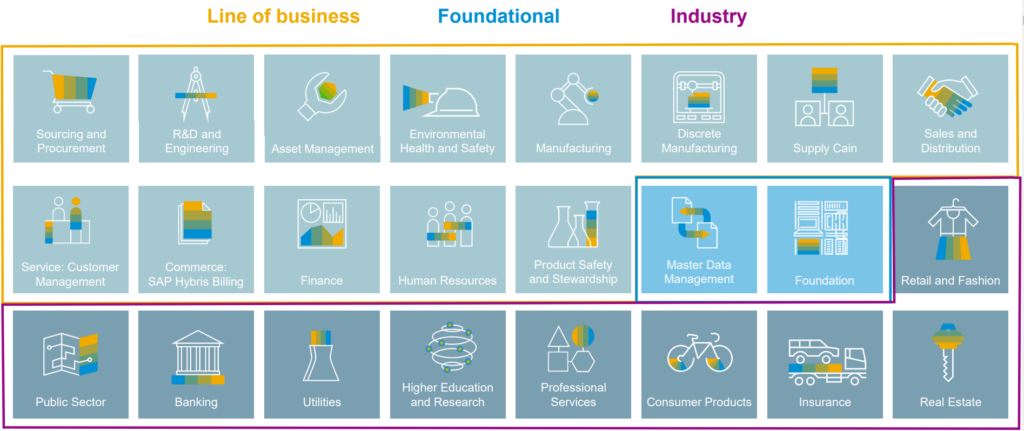 SAP ha liberado un documento con las novedades de la más reciente versión de su suite de negocios. El documento, para quien le quiera dar un vistazo, es bastante rico, con 572 páginas donde explican al detalle las nuevas funcionalidades.
Bajo mi punto de vista, después de revisar el documento, estas son las novedades más interesantes agrupadas por módulos.
Embedded Transportation Management
Mixed pallet building and load optimization
Carrier invoicing through SAP Logistics Business Network
Supply Chain
AATP (advanced Available To Promise): alternative-based confirmations
Product allocation: calculate non-reserving availability
Industry to Core – Utilities
Exception resolution in billing and invoicing
Analysis of meter reading
More Analytical insights
Industry to Core – Retail and Fashion
Merchandise Management: empties in warehouse management integration
Enhanced season management
Customer Management
Embedded Service Management (Service Core)
Eliminated middleware
Harmonized data models
Digital Manufacturing
Demand-driven visibility and interactive planning
Capacity evaluation and adjustment for MRP controllers
Finance
Central Finance which provides a finance data hub for real-time consolidation
Intercompany reconciliation report
Sourcing and Procurement
Purchase requisitions are centralized through hub and central contract management hub
Integration of SAP Ariba Buying with SAP S/4HANA
Asset Management
Overview Page for Planner
Technical Object Damage Analysis
Task list and operations
Sales and Distribution
Simplified Sales Order creation
Perform split analyses in Sales billing and invoicing
Approval workflow for credit memo requests
Inventory Management
Predictive analytics/machine learning for decision support
Posting goods receipt for production order
Quality Management
Quality inspection: recording results
Complaint management recording/monitoring
Analyze KPI's for quality management data
Extended Warehouse Management
Item Unique Identification
New reports which classify products based on warehouse tasks history (ABC calculation)
R&D / Engineering
Variant Configuration: multi-level, CPQ, classification
Product marketability and chemical compliance
Migration Cockpit
Transfer Data using staging tables
Ability to adjust migration objects used with Object Modeler
Me hubiese gustado el poder haber traducido las funcionalidades al español, pero de la mayoría no conozco el término en español.

Nos vemos en la siguiente entrada, en ella empezaremos con los caminos y nuevas vías que a día de hoy contamos para alcanzar el objetivo S/4HANA.